Live Event Mosaics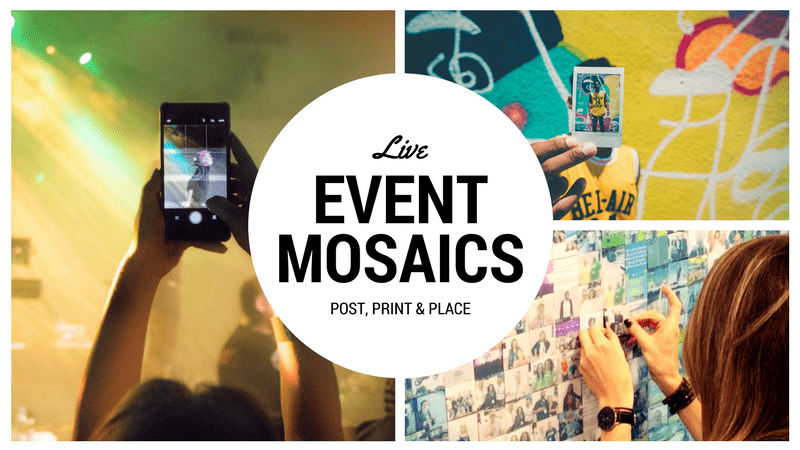 Whether you call them hashtag mosaics, live print mosaics, or just super cool mosaic experiences, these photo mosaics are sure to amaze and make an impression. I recently attended a few nearby events where these types of mosaics were featured and put together an informative piece about the two companies that offer this service: Picture Mosaics and Luster.
A live photo is captured via an onsite photo app, or posted with a hashtag on Instagram, Twitter, Facebook, or Snapchat.

Two copies are printed: a branded takeaway for the guest, and a copy with row and column info for the guest to place on the mosaic.

Guests locate the row and column and place their photo on the wall. Guests also instantly receive an email of their on-site photo with the full mosaic.
HOW IT WORKS (Luster)
A photo is posted on Instagram or Twitter with an event themed hashtag.

A branded takeaway of the image is printed for the guest while a strips of select hashtag photos are printed behind the scenes.

The strips of printed photos are pealed and placed on the wall by Luster staff.
3 KEY ELEMENTS TO LIVE EVENT MOSAICS
Be sure to know what is important before selecting your mosaic vendor
MY PICK: Picture Mosaics
Below are photos from events by Picture Mosaics and Luster.
I visited Luster's event gallery a few times after I went to the Art Museum, but I never saw anything updated to the site (see screen cap below). You can visit their event gallery here.