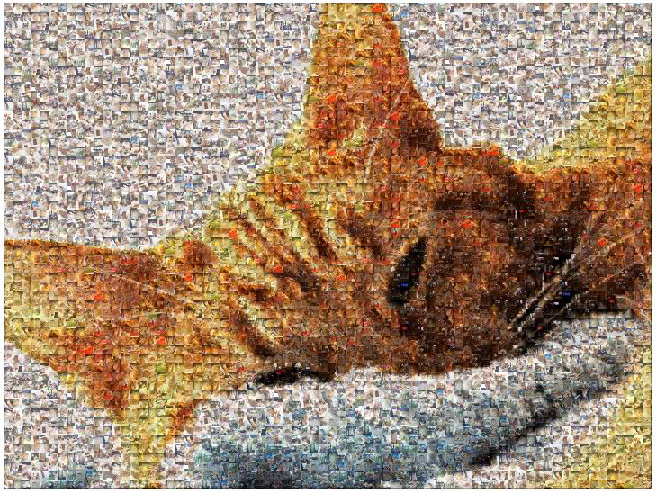 With the big site move and the chaos of the holiday season, I haven't had much time to write lately. But for this, I just had to stop and share. I'm done all my holiday shopping – with over two weeks to spare! If you know me, that is completely unheard of.
Being coined as knowing "anything and everything mosaic," I naturally thought I'd make it easy on myself this year and give the people on my list all personalized mosaics. So I hopped on over to our good ol' friends site to use their free online tool.
I started off with a gift for my little cousin, who adores her orange little kitty. I uploaded one of her favorite photos as my source file. Next, I uploaded a ton of pictures of her cat, selected my mosaic size, and clicked "create my mosaic." Within seconds I was given my photo mosaic!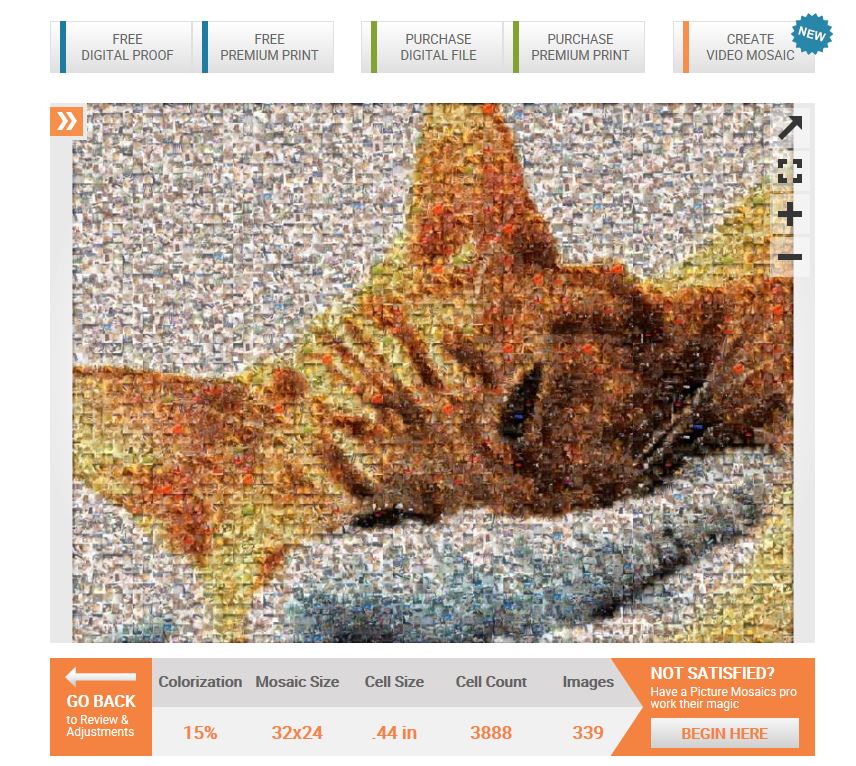 At this point, I was given the option to edit my mosaic. But I was extremely happy with it and didn't think anything had to be done to tweak my image so I moved right on to explore my mosaic.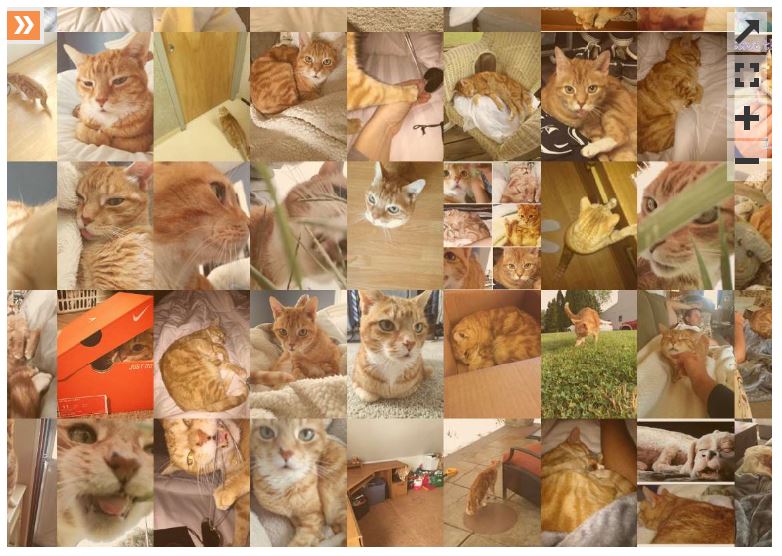 Wow! Zoomed in looking at all these photos, you would never know they make up a larger picture. The colorization is so on point! Check it out for yourself here.
It took about 5 minutes for me to put this gift together, and that was it. I was done! How could I not share this awesome tool, right?
So if you want to finish up your gift shopping early this year too, I suggest you stop on by Picture Mosaics' site and try out their free online mosaic tool for yourself.