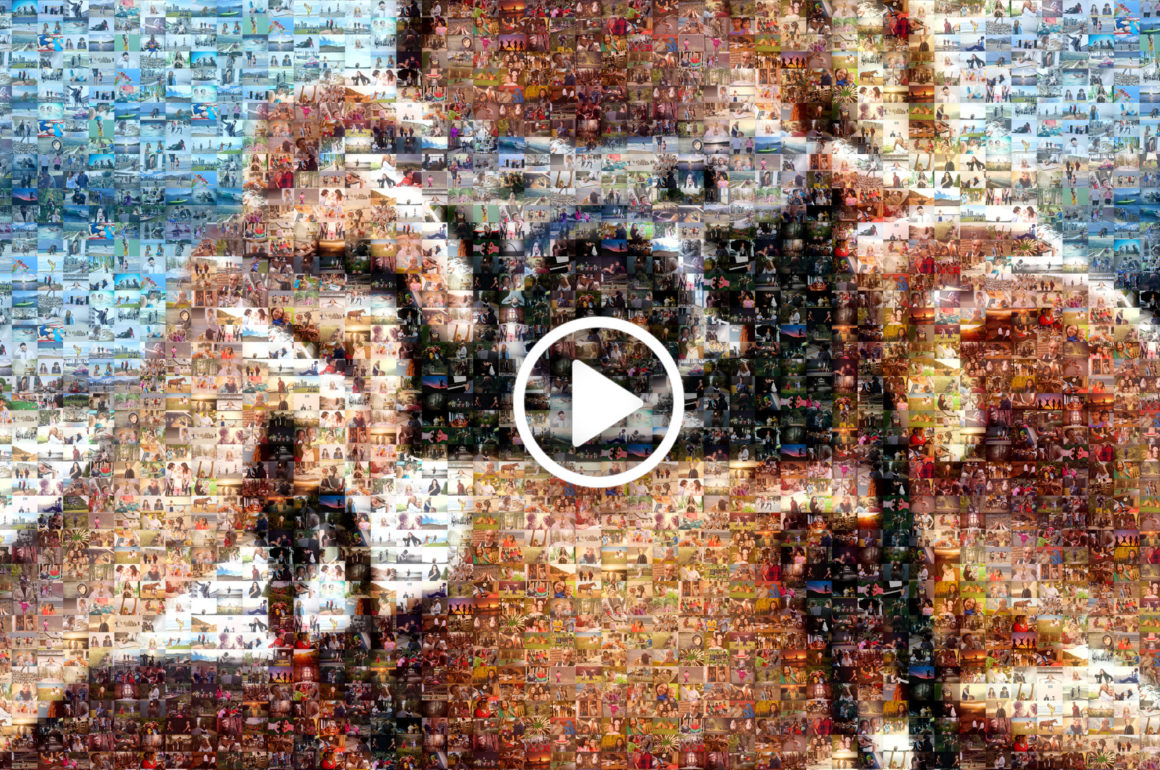 I'm excited to share the new adventure I've decided to take on for 2017. I signed up at my local high school to give a presentation to the art students, on photography techniques & best practices – tips on how to improve their photo skills.
Remembering the new video mosaic feature I saw on Picture Mosaics' site when I was making my Christmas presents, I was hoping I could use something like that for the opening of my presentation. We all know how hard it can be to grab the attention of a high schooler…
I was so impressed with this tool that I would feel selfish not sharing it with the public. So I'm going to walk you through the process so you can use it too! Click here to try out Picture Mosaics' online tool.
The first thing I did was upload a stock image of a girl holding a camera (that Picture Mosaics so kindly provided) as my source file for the mosaic. Next, I uploaded all of their lifestyle stock photos to use as placeholders for my cells. I will eventually replace these stock images with examples of my own photography.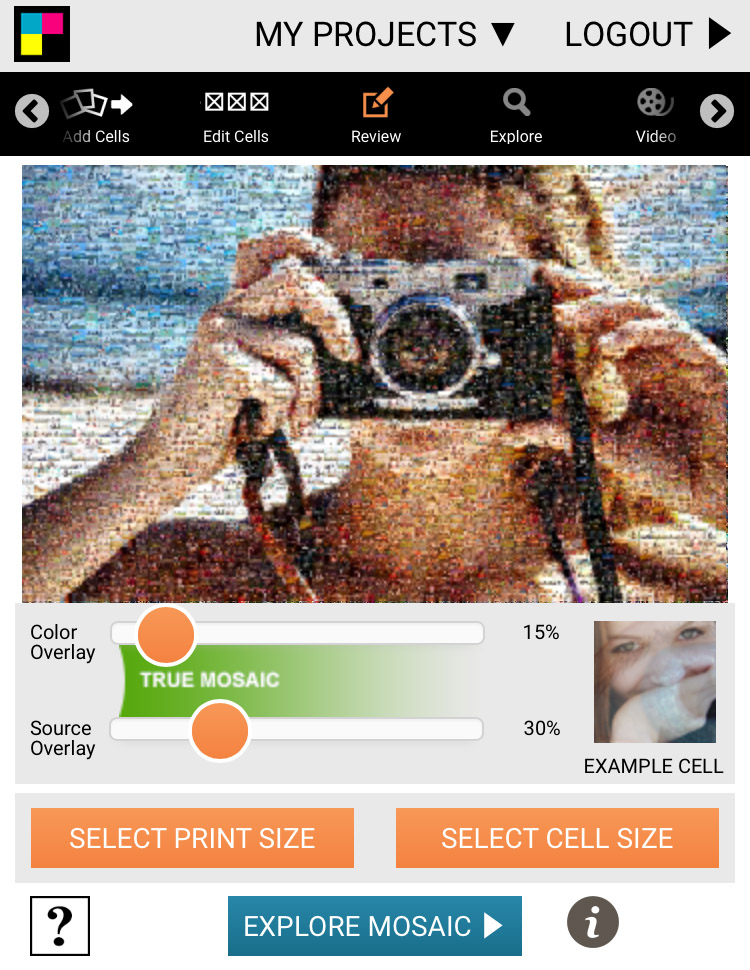 After creating and exploring my photo mosaic, I was taken to the screen where I first noticed the new video mosaic tool last month.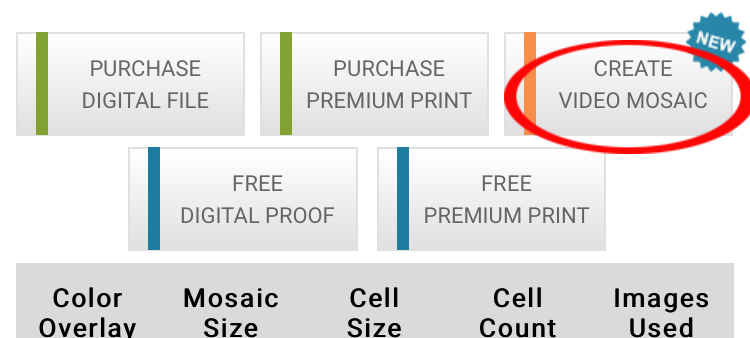 Once I clicked on the video mosaic button, I was brought to a screen with 4 steps:
Animation Style (you can play each style for a sample)
Background Color
Video Duration
Soundtrack (you get samples to listen to here too)
After about 10 minutes of rendering the video, I got to preview it.
The video starts with the unzoomed image of my mosaic, featuring the girl with the camera (which will be replaced with an image of myself and my beloved camera, of course). Immediately, the video dives into the mosaic and pans over all the full scale lifestyle images I uploaded – that makes up that picture!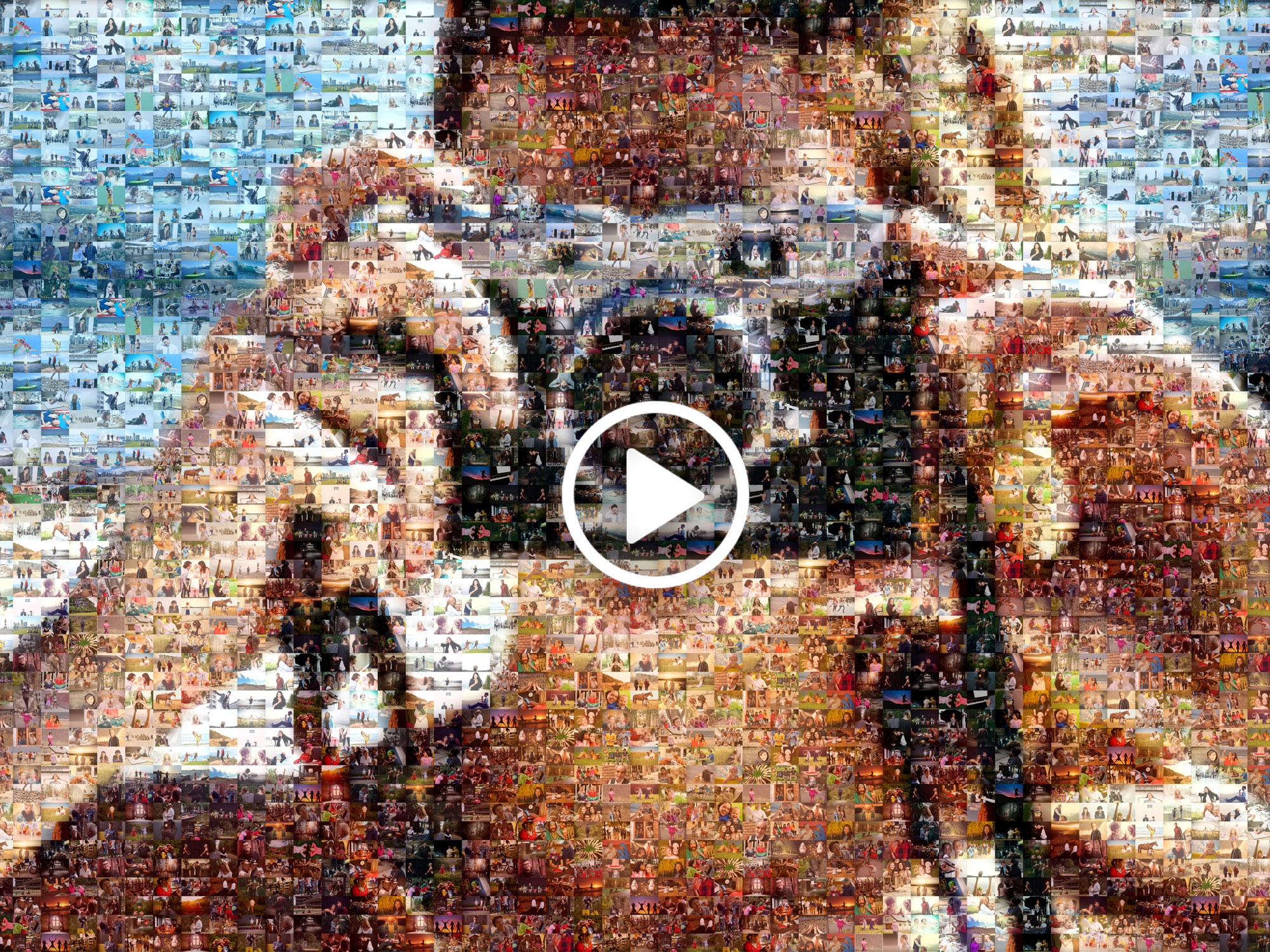 This has to catch their attention right off the bat, right?! And it's a perfect way to display a ton of my photography examples in one short clip.
To top it off – purchasing the video starts at only $29! The ideas of how I can use video mosaics in my future are endless!
You can check out my rough draft video mosaic here. See for yourself how Picture Mosaics has lived up to their reputation, yet again.
…did I mention I did this ALL from my phone?!?!